So, I'm starting this blog post during the 2nd day of CUE. Who knows when I'll finish it.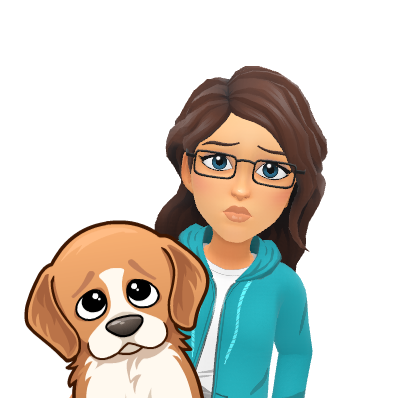 Honestly, I'm a little disappointed so far this year. I'll still come back next year because maybe it was a fluke. I left many sessions early so far, and the planning of the rooms did not go well. If you follow me on twitter, you knew how I felt about the
Leslie Fisher
debacle.
Since they were smart enough to put her in Oasis 4 on Thursday, I was able to see her Tools You Can Use Tomorrow session, which I saw at ISTE. There was a ton of stuff that was new that I was learning about for the first time and lots of new additions to things I already knew. One thing that I need to look into that she mentioned was
Insert Learning
. Their webpage says:
"

InsertLearning is a Chrome extension that lets you turn websites into interactive lessons. Our toolbar is preloaded on this page so you can try it out without installing anything or signing up. Click on the buttons to transform this text."
I need to figure out what I can try this out with. I'm thinking maybe something informational to prepare either my 11th graders for
The Great Gatsby
or my 10th graders to
A Midsummer Night's Dream
.
Any suggestions on good websites for either of those?
I skipped the Thursday keynote in order to (barely) get in and see a session by
Brent Coley
about Google Forms. He didn't revolutionize my thinking about forms, but he definitely had me thinking of some pretty neat uses for them. I use a Google sheet to keep track of parent contact. He uses a gForm. I didn't think about using that, which would give me a time stamp that I don't currently have. So, I need to create a form or add the time to the date when I fill it out. I think I'll also be turning the PLC minutes into a gForm so I have all the information throughout the year in a spreadsheet. Oh, the joys of being the "boss" (read: the bullet-ridden messenger).
I enjoyed the Google Innovator's Slam that featured people like
Alice Chen
and
JR Ginnex-Orinion
. I found out that EdTechTeam's
CheckMark
extension can now be customized; so, I might use it now. I also got some neat little hacks to gSlides with videos that I might give a try (you can autoplay and shrink a video for music in the background of a presentation)....
It's the last day of CUE. Took a break and am coming back while I wait for my first session. Apparently, the "theme" of putting big-name presenters in smaller rooms has continued. They have
Alice Keeler
is a smaller room already filled (pretty sure I won't be able to get into her next session, which I planned on going to) while other rooms have a sprinkling of people in it. For those that don't know, Alice is a Google Classroom Guru. If you use Classroom, you need to check her out.
I've already learned something about a tool I use that I didn't know and
Kate Baker's
presentation hasn't even started. I had no idea that
Actively Learn
had a gDoc
add-on
.
So to reflect on yesterday (Friday), my morning sessions pretty much sucked. It was a mess with not being able to get in for Leslie Fisher, too many people, and I left all the sessions I actually got into early for one reason or another. I had an over-priced lunch in the Rocks Lounge at the Renaissance and then checked out
Ann Kozma
's Diamond Time session. It was a great session. Totally hit me in the feels, especially the #LAM (Life Altering Moments) section. One of our students was shot at the Vegas massacre, so that hit home. The rest of Friday was kind of a dud for me.
Yeah! Got into the 2nd Alice Keeler, so I'll continue with this once I get back home from the Springs of Palms....
I lazed about the majority of the rest of the weekend. My calves were certainly sore. Saturday's sessions were much better, despite the issues I've already stated. I really enjoyed the Kate Baker presentation. I really need to find a way to incorporate and try out
Formative
. I may try it with my colleagues the next time I need to do some PD instead of trying to fit it into what I'm doing in class. I also learned that with PDFs, I can also add graphic novels to Actively Learn.
Alice Keeler's session on Classroom tips was really good and that was a session that could have been a double session. The biggest thing that resonated with me was the fact that she doesn't make copies of any of her gDocs, Slides, etc. She names the versions and restores back to the "original". I think I may give that a try with some of the things I do, especially the stuff I use every year and make copies and rename with the date to keep track. That would certainly help illiminate (eventually) my "archives".
I go in for a morning presentation on the premium aspects of
NoRedInk
tomorrow, taking the rest of the day off for my CT scan, and then back for ILT meeting and then physical therapy. I may have to take the next day off too.